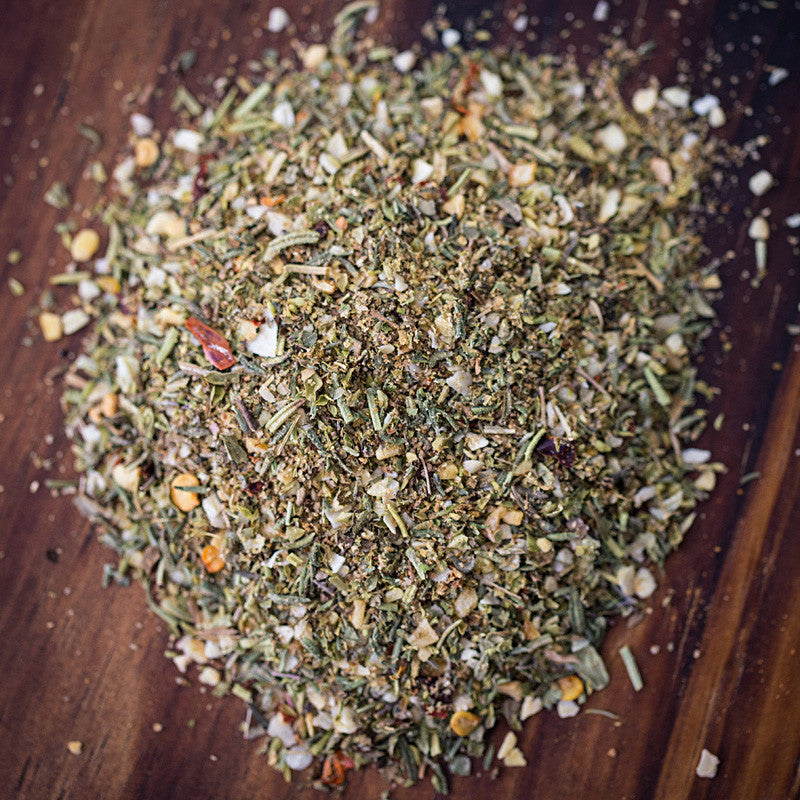 This salt-free blend is delicious and versatile. Sprinkle in pasta salad, use to make a vinaigrette dressing (olive oil, red wine & lemon juice), or use on pita bread with olive oil and toast in oven. Dry rub on meat before grilling, or toss on potatoes or rice.
See our recipes for Greek Burgers with Feta here, Chilled Cous Cous Salad here or Mediterranean Salad here!
Hand-mixed from oregano, thyme, coriander, onion, garlic, rosemary, marjoram, basil, and red pepper flakes.