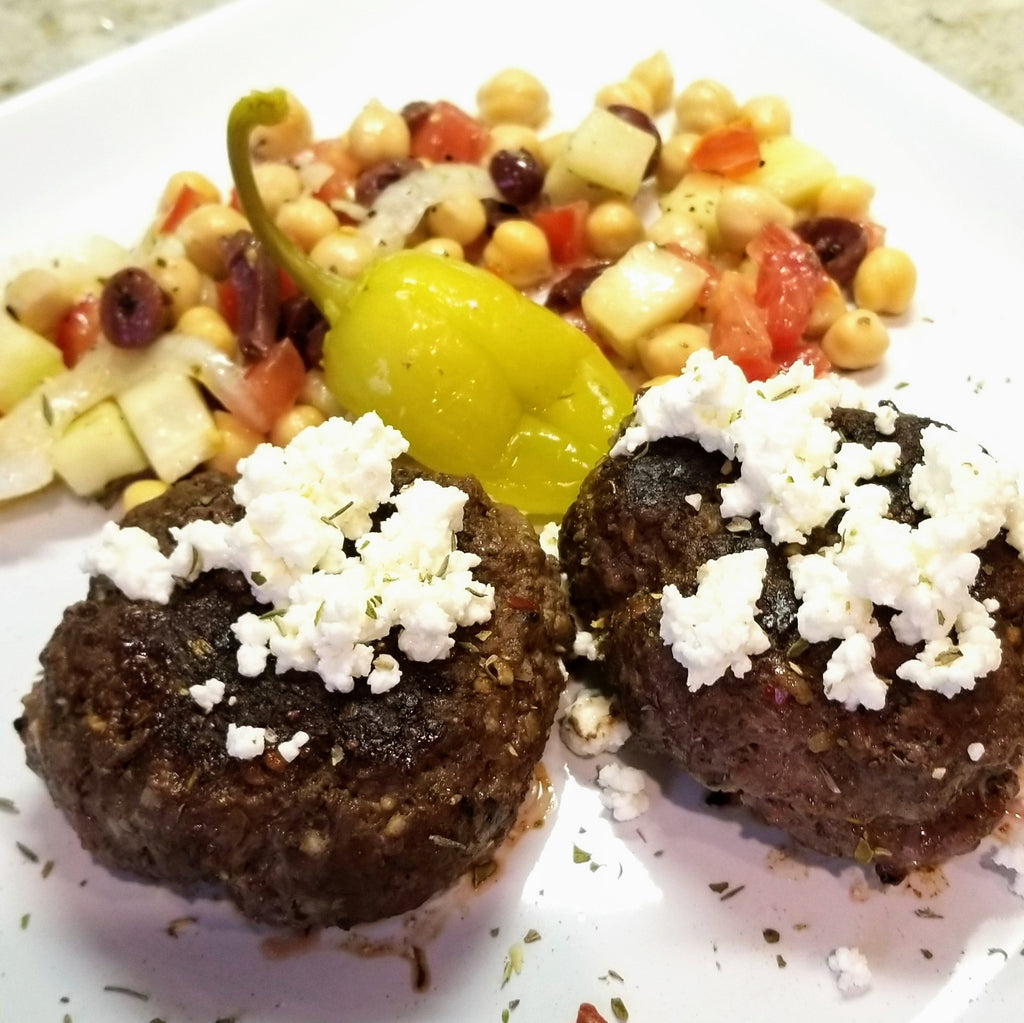 Burgers are always a good idea...and the flavors in these Greek Burgers will win you over! 
You will need: 
1lb ground beef or lamb
3 Tablespoons Greek Blend
2 Minced Garlic cloves
1 Tablespoon dried Minced Onion
1 Teaspoon Kosher Salt
1/2 -1 Cup Crumbled Feta Cheese for topping
Combine all ingredients (except Feta) in a large bowl and mix well. 
Form into 4 patties, and grill or pan fry as desired. 
Plate each burger and top each with Crumbled Feta and an extra sprinkle of Greek Blend. Serve with our Mediterranean Salad!