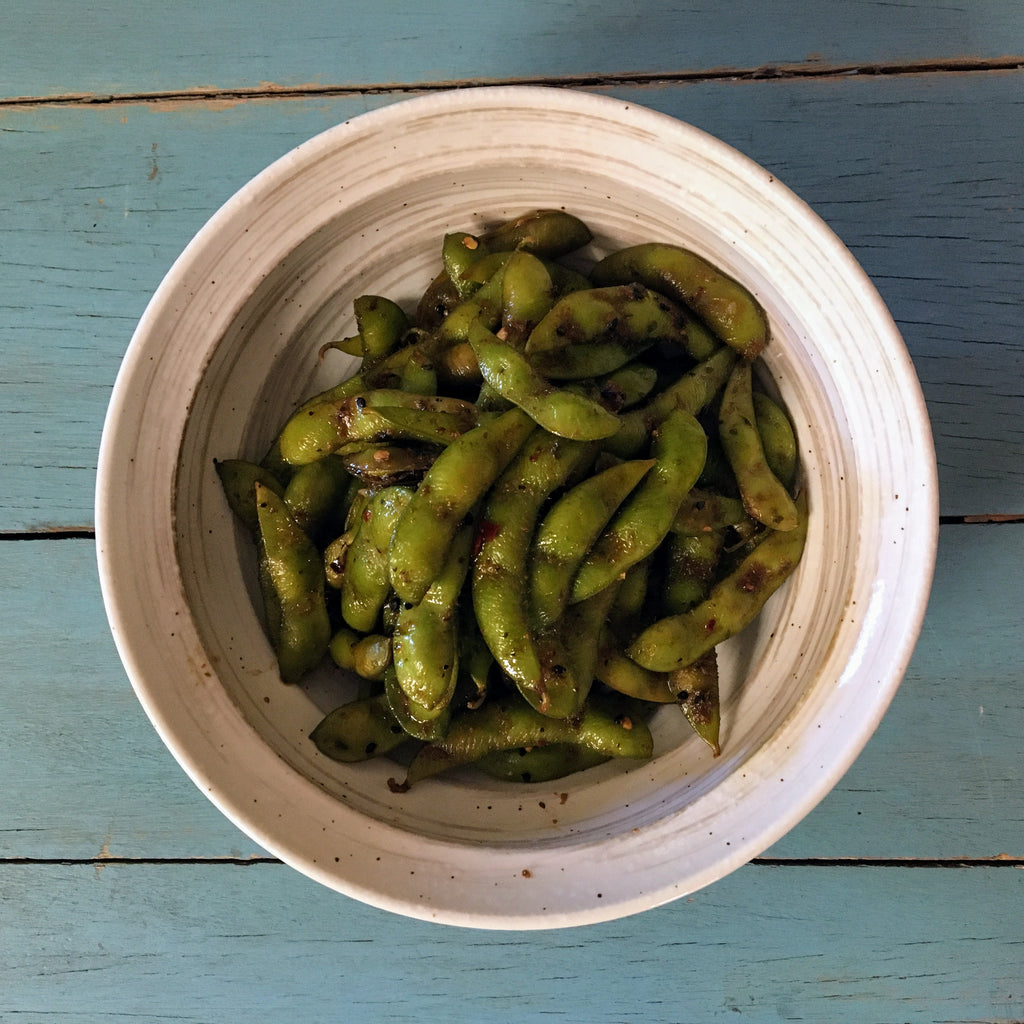 Edamame might just be the perfect healthy snack! So easy, quick and tasty!
 You will need: 
Bring 4 cups of water to a boil and add the Edamame. Bring water back to a boil and cook for 5 minutes or until tender. Drain and transfer to a bowl of ice water to cool. Drain and pat dry. Set aside. 
Heat Vegetable Oil in a large skillet or wok over medium heat. Add Togarashi Blend and garlic and sauté lightly for about 30 seconds. Add Edamame and stir to heat through, about 2 minutes. Add soy sauce, rice wine vinegar and orange zest. Stir 1 minute to coat evenly. Finish by stirring in Sesame Oil. Transfer to a bowl and top with toasted sesame seeds. A delicious snack hot, cold, or room temperature!