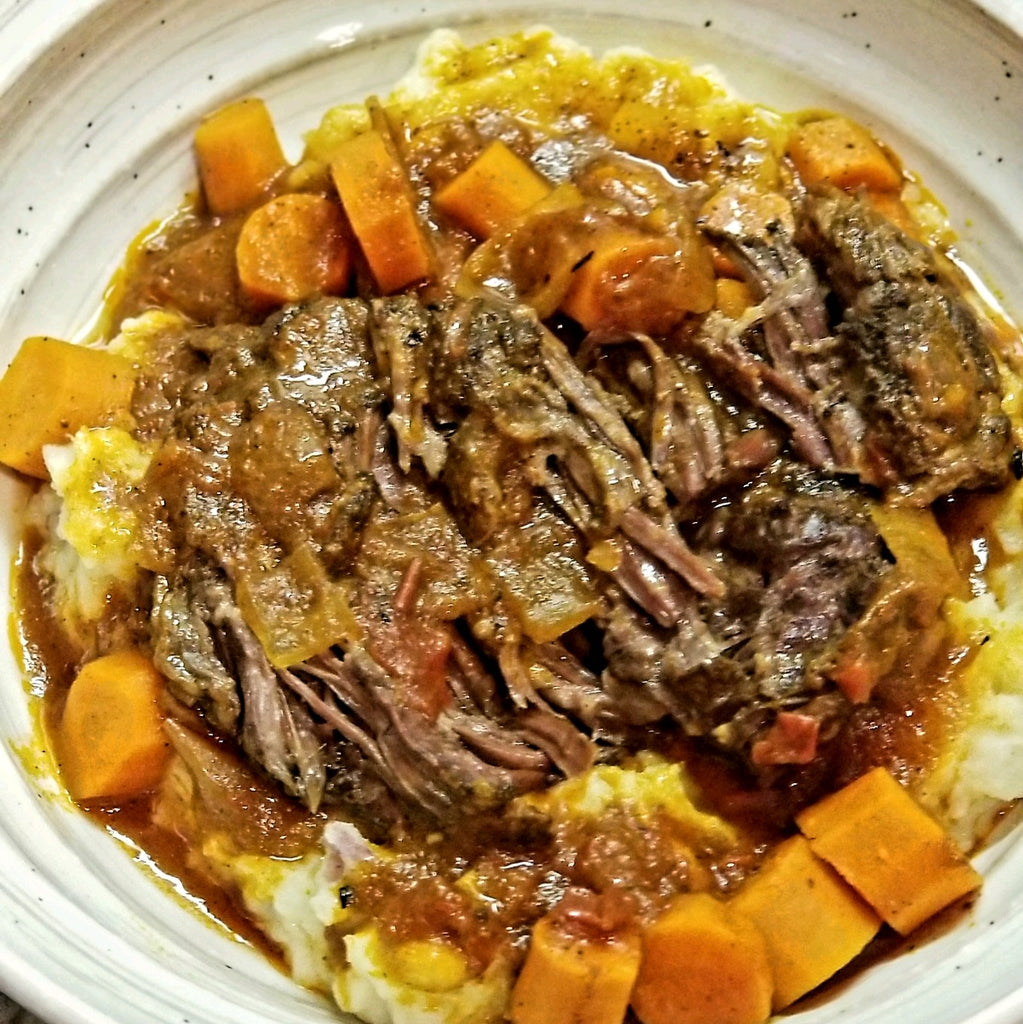 You will need: 
3 Tablespoons Vegetable Oil
2.5 lbs Brisket
2 Tablespoons + 1 Teaspoon Cajun Blend
1 large Onion, coarsely chopped
4 Garlic Cloves, thinly sliced
3 cups chicken broth
1 28oz can crushed tomatoes
Heat 2 Tablespoons oil in a large cast iron skillet. Sprinkle the brisket with 1 Tablespoon plus 1 Teaspoon of Cajun Blend. Place seasoned brisket in hot oil and brown about 5 minutes per side. Transfer to the crock pot. 
Add remaining oil to the skillet. Add onion and garlic, cooking over medium heat for about 5 minutes, stirring occasionally until softened. Add the remaining tablespoon of Cajun Blend, stirring until fragrant, about 3 minutes. Add stock and tomatoes to the skillet. Bring to a boil over high heat, scraping to release brown bits. Pour into crockpot over brisket. Cover and cook on High for 1 hour, then turn to Low and cook 4.5 hours. If desired, cut carrots can be added at this point for the duration of the cooking. Serve over mashed potatoes. 
Serves about 4.