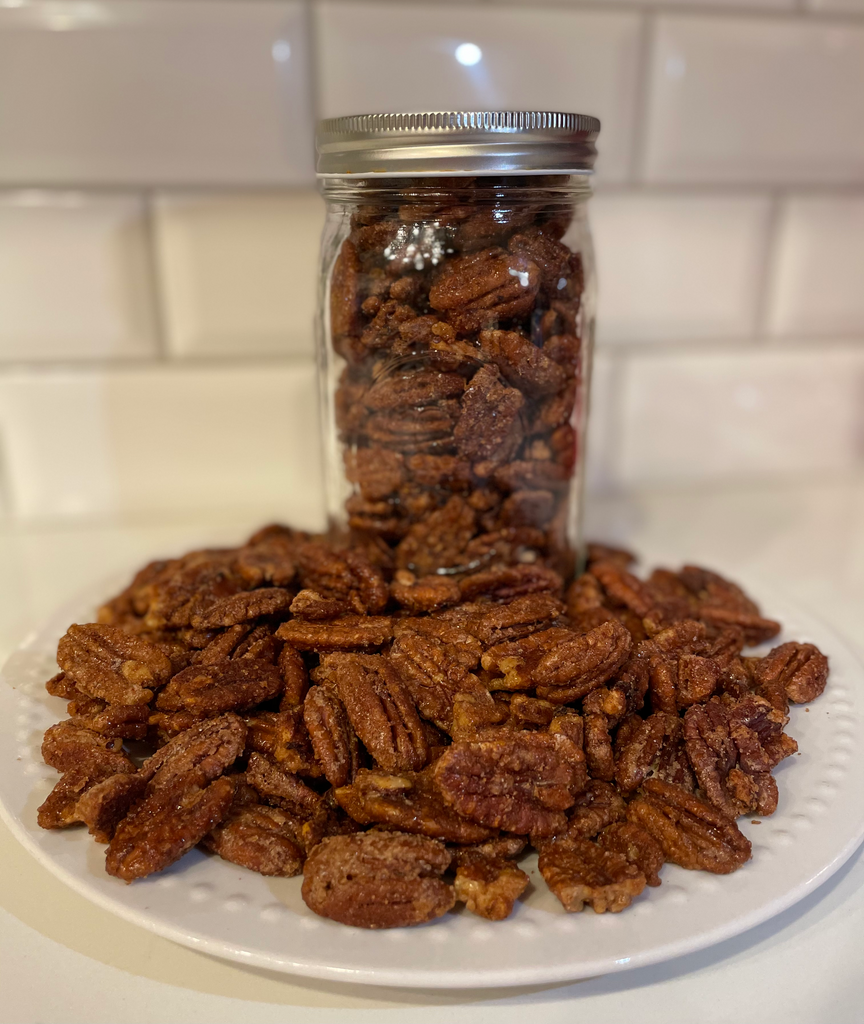 Those who know this blend LOVE it...and depend on it every Holiday Season for mouth-watering pecans with the perfect balance of sweet and heat. These seasoned nuts are amazing scooped into a fun container or tin and given to your neighbors and friends.
Not just for holidays! This blend should be a regular in your pantry, because these nuts go perfectly in a salad, will add crunch to a charcuterie board, or serve as an addictive snack for you anytime!
The directions are always on the label of this blend, but we had no problem making it in our own kitchen so we could blog it too!
You will need:
Preheat the oven to 325F. Arrange your racks so they take up the top half of your oven.
In a large bowl, whisk the egg whites until they are bubbly and frothy, about 1-2 minutes.
Add all the nuts into the bowl, and stir with a wooden spoon until all nuts are shiny and coated with the egg whites.
Add the Savory Nut Seasoning in 3 parts, mixing as you add, until all nuts are well-coated with spice and your bag is empty. (Use the entire bag of spice for 8 cups of nuts).
Grease 2 cookie sheets and spread nuts in a single layer on each. 
Slide the nuts into the oven and bake for 8 minutes.
Stir. Bake 8 minutes more. 
Stir. Bake 5 minutes.
Remove from the oven and let cool on parchment paper or directly on a clean counter.
Scoop into an airtight container to store. Enjoy within 7-10 days for freshest flavor!