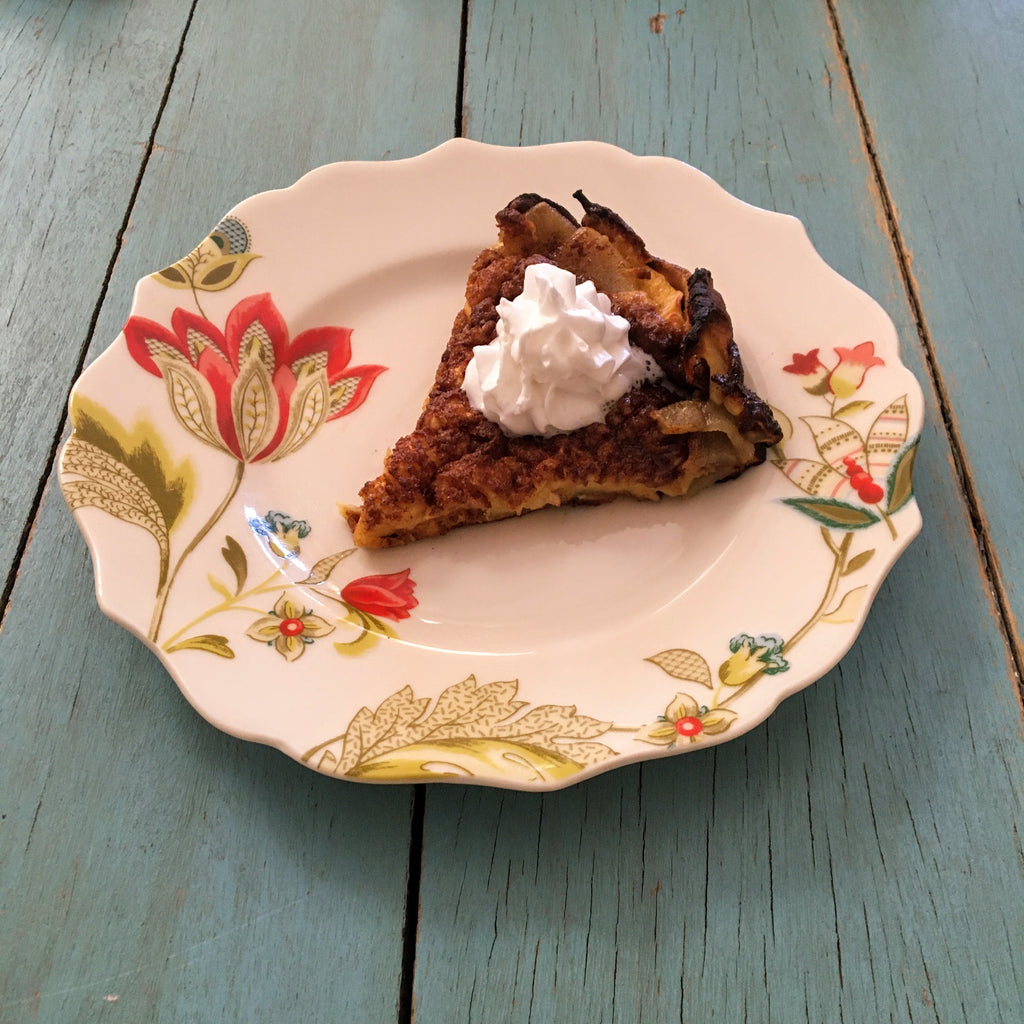 This dessert is such a nice change from the typical chocolate or berry fare. The pears perfectly absorb all the delicious spicy goodness.
You will need: 
Preheat oven to 450F. 
In a 10" cast-iron or oven-proof skillet, melt 3 Tablespoons butter over medium heat. Add pears. Cook and stir until tender, about 5-8 minutes. Stir in 1/4 cup brown sugar and lemon juice.
In a bowl, whisk flour, milk, eggs, maple syrup, vanilla extract and salt until smooth. Pour over pears.
Bake at 450 until puffy, about 10-12 minutes. 
In a microwave-safe bowl, melt the remaining butter. Stir in the Bakers Blend, Cinnamon and remaining brown sugar. Spread over pancake and bake until golden, 8-10 minutes. 
Cut into wedges and serve immediately. Top with whipped cream.