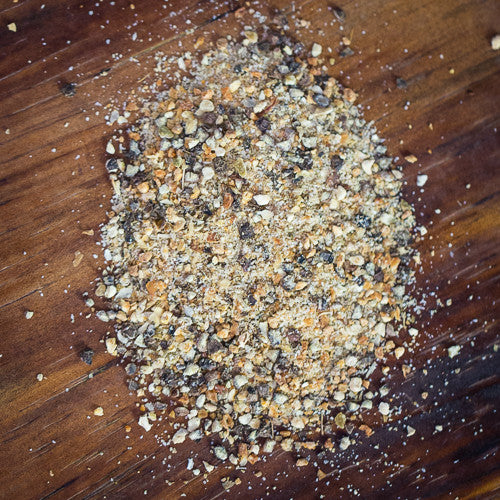 Use this Cuban Mojo blend to make your own Cuban dip, sauce or marinade for chicken, fish or pork by simply mixing 3 tablespoons of Cuban Mojo blend with the juice of 3 limes (about 1/2 cup), 1 orange (approx. 1/2 cup) and 1/4 cup of olive oil.
See our recipe for Mojo Skirt Steak here, OR for our Slow Cooker Cuban Mojo Carnitas here!
Hand-mixed from garlic, onion, orange, black pepper, cumin & lime.