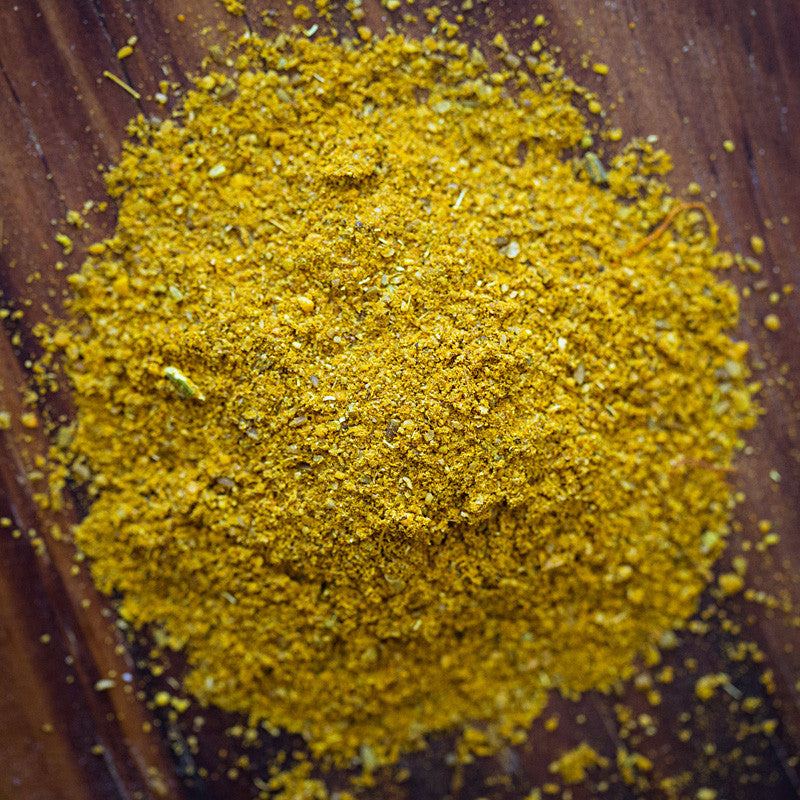 This is our premium curry blend containing Persian Saffron threads. It offers a beautiful color and deep, rich blend of flavors! Our Maharajah Curry can be used in all curry dishes, or for adding great flavor to rice, chicken, fish, or mayonnaise-based salads. Salt-free.
Check out our recipe for Roasted Curry Cauliflower here!
Hand-mixed from cumin, coriander, fenugreek, turmeric, yellow & brown mustard, ginger, cinnamon, nutmeg, fennel, white pepper, cloves, cardamom, chili powder, saffron.