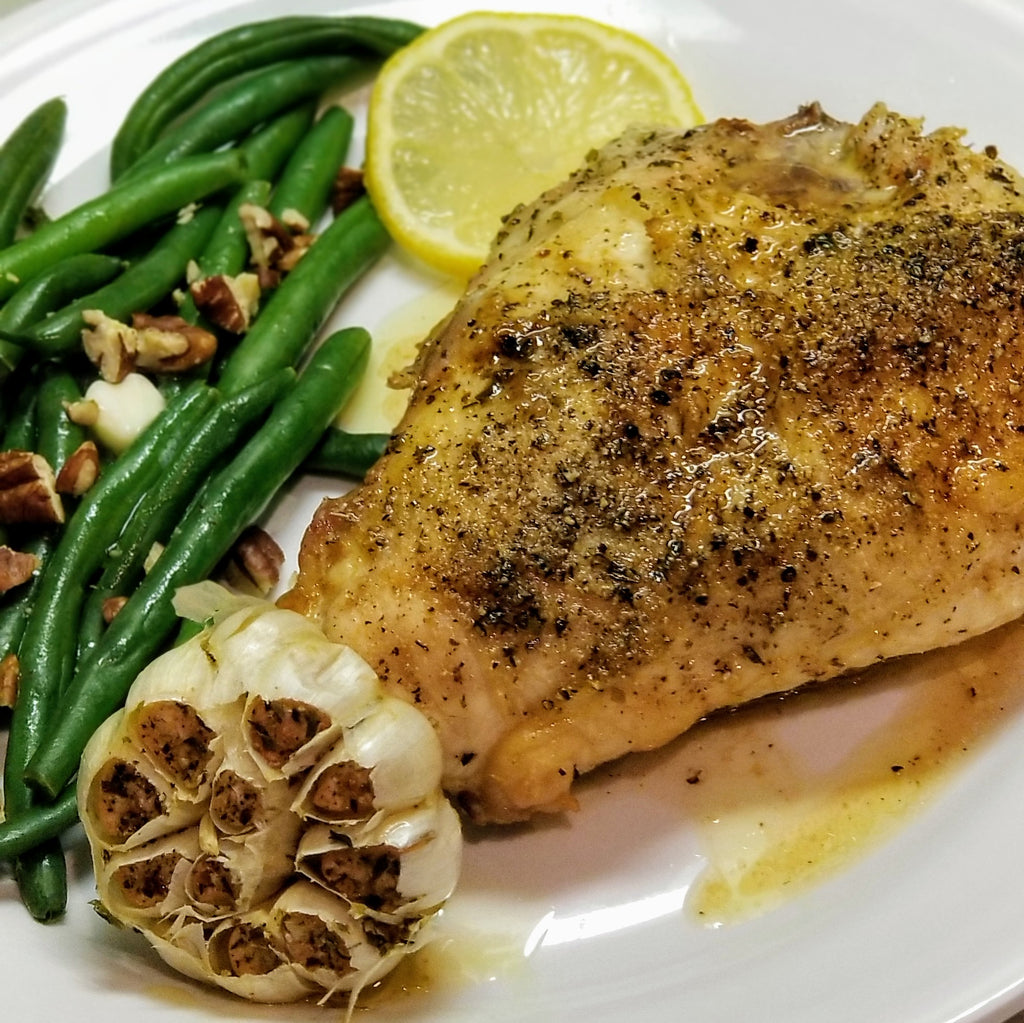 This delicious chicken dish uses our That's Amore Pasta Blend, and proves that this seasoning is as versatile as it is delicious!
Note: we belong to a population that believes that if a recipe calls for 2 garlic cloves, we are automatically going to double it...maybe even triple it!
And roasting garlic? It's like savory candy! 
You will need: 
4 Bone-in Chicken Breast Halves
1 bulb of garlic
2 Tablespoons That's Amore Pasta Blend (more to taste)
1 Lemon, cut into 4 wedges
Fresh Ground Black Pepper
3 Tablespoons +/- Olive Oil
Preheat oven to 375F. 
Cut the top of 1 bulb of garlic. Place garlic cut side up, in baking dish.
Sprinkle a generous amount of That's Amore Blend on the back, top and under the skin of the chicken. Grind some fresh pepper all over the chicken, then drizzle about 3 Tablespoons Olive Oil over the top of both the chicken and garlic. 
Place baking dish in the oven and roast for 40 minutes, or internal temperature reaches 165F. 
To serve: Scoop out some of the creamy roasted garlic and smear over chicken, drizzle with pan juices and a squeeze of lemon.