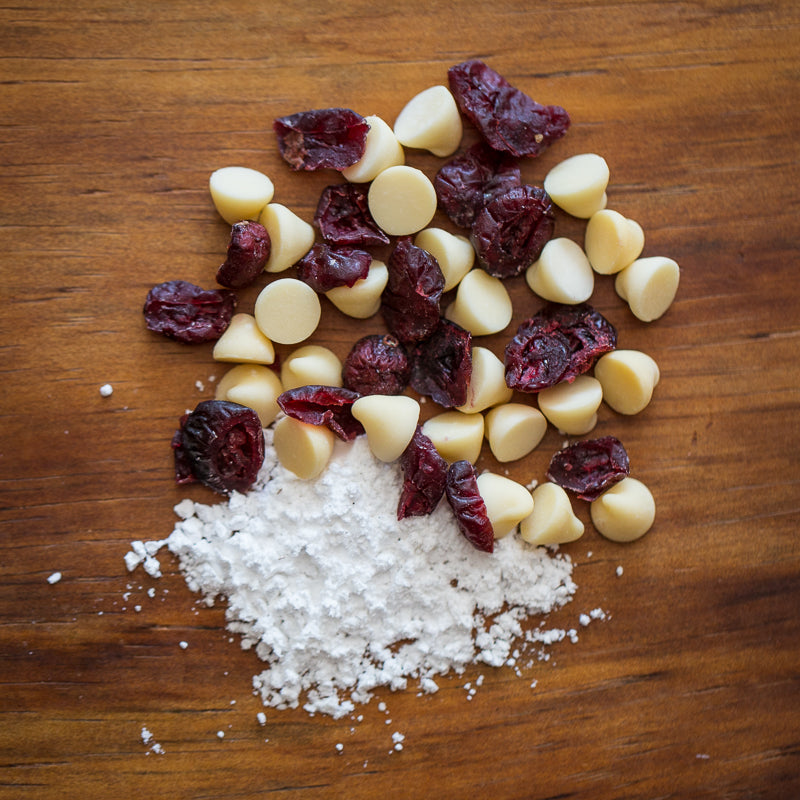 This is a dip unlike any other! SWEET and perfect to make and serve with graham crackers, ginger snaps, sliced apples, sliced pears or used as a frosting on a pound cake. Delicious any way you want it! 
Make a sweet dip by adding cream cheese and whipped topping.
Make a cheeseball by adding cream cheese and powdered sugar. 
Easy instructions on our label.
Ingredients: Powdered sugar, vanilla bean, white chocolate chips & dried cranberries.