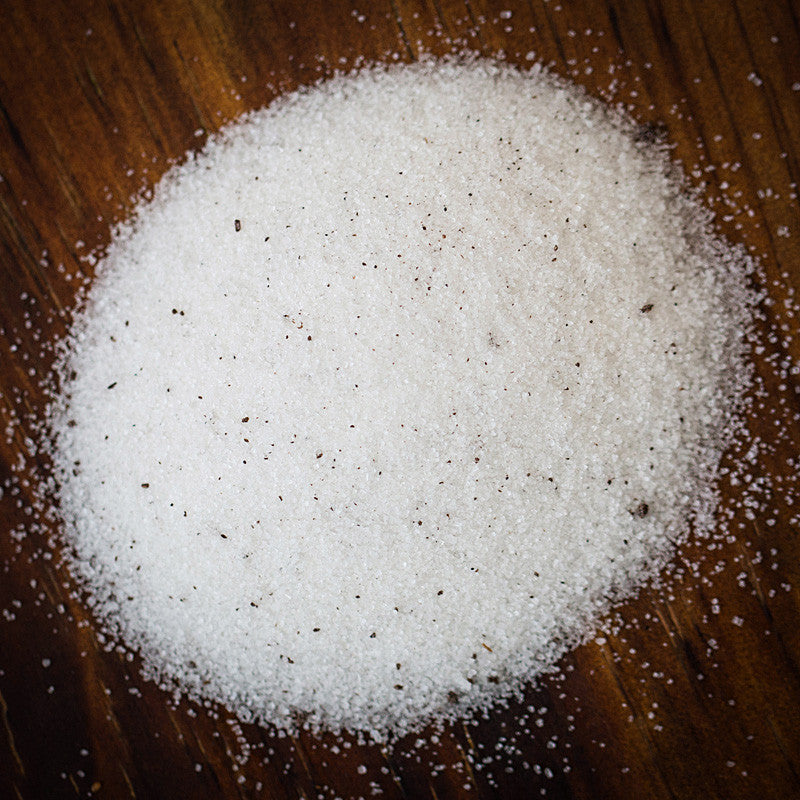 The sky's the limit with this delicious and fragrant sugar made with pure vanilla bean.
Sweet: Divine on chocolate brownies, cinnamon rolls, or coffee cake.
Fresh: Dust on a bowl of sliced bananas and fruit.
Savory: Sprinkle on a pork chop before tossing it on the grill.
Liquid: Sweeten a hot cup of coffee or rim a glass of Kahlúa.
Twist: Use with butter to candy walnuts - delicious with raspberry vinaigrette.
Ingredients: cane sugar, vanilla bean.