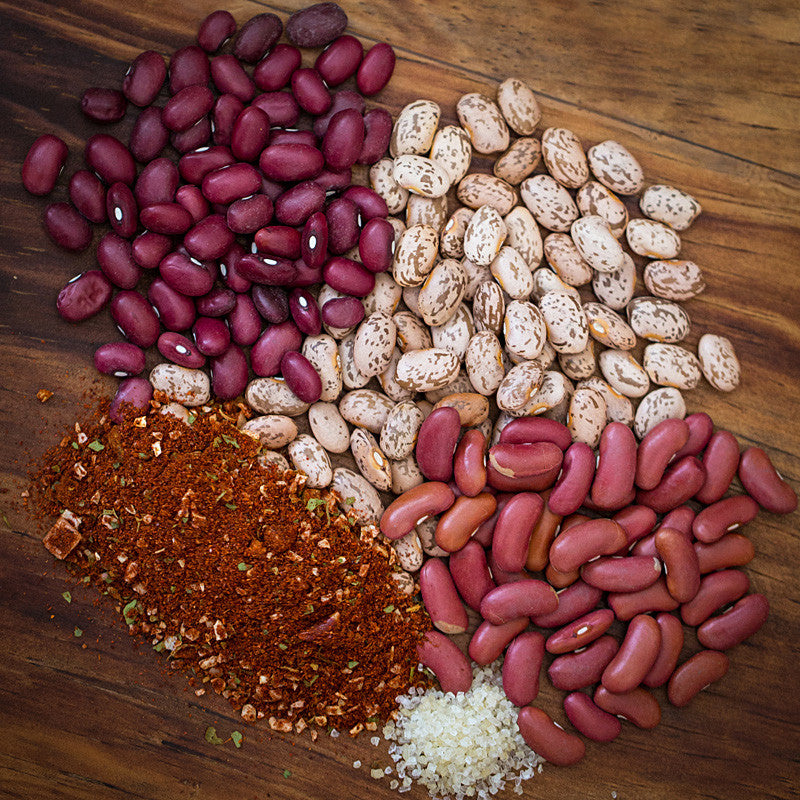 We make all our soup mixes in-house for the freshest product possible. A variety of classic beans mixed with our Fiesta Chili Blend make our Temecula Chili a hearty meal for 4-6 people.
You will need: 1-15 oz can tomato sauce and 1-14 oz can diced tomatoes.
Directions: Rinse beans. Place beans in pot and add 6 cups water. Bring to a boil for 2 min. Remove from heat, cover & let stand for 1-4 hours or until beans are softened. Drain beans. (OR, soak beans in water overnight, drain and discard liquid.) Return beans to the pot and add 2 cups water, tomato sauce, diced tomatoes w/juice and seasoning packet (save the salt for serving). Bring to a boil. Cover. Reduce heat and simmer 1-2 hours or until beans are tender. Serve with a sprinkle of chipotle flakes (included) on top! Other suggestions: Add cooked ground beef or cooked ground turkey. Serve with grated cheese, sour cream and/or chopped onion & cornbread muffins. May be cooked in a crock pot on low for 6-8 hours. Serve over a hot dog for a fabulous chili dog.
Ingredients: kidney, pinto & red beans, onion, chipotle, cumin, chili powder, sea salt, garlic, red & green bell pepper, cilantro, coriander, cloves, allspice.