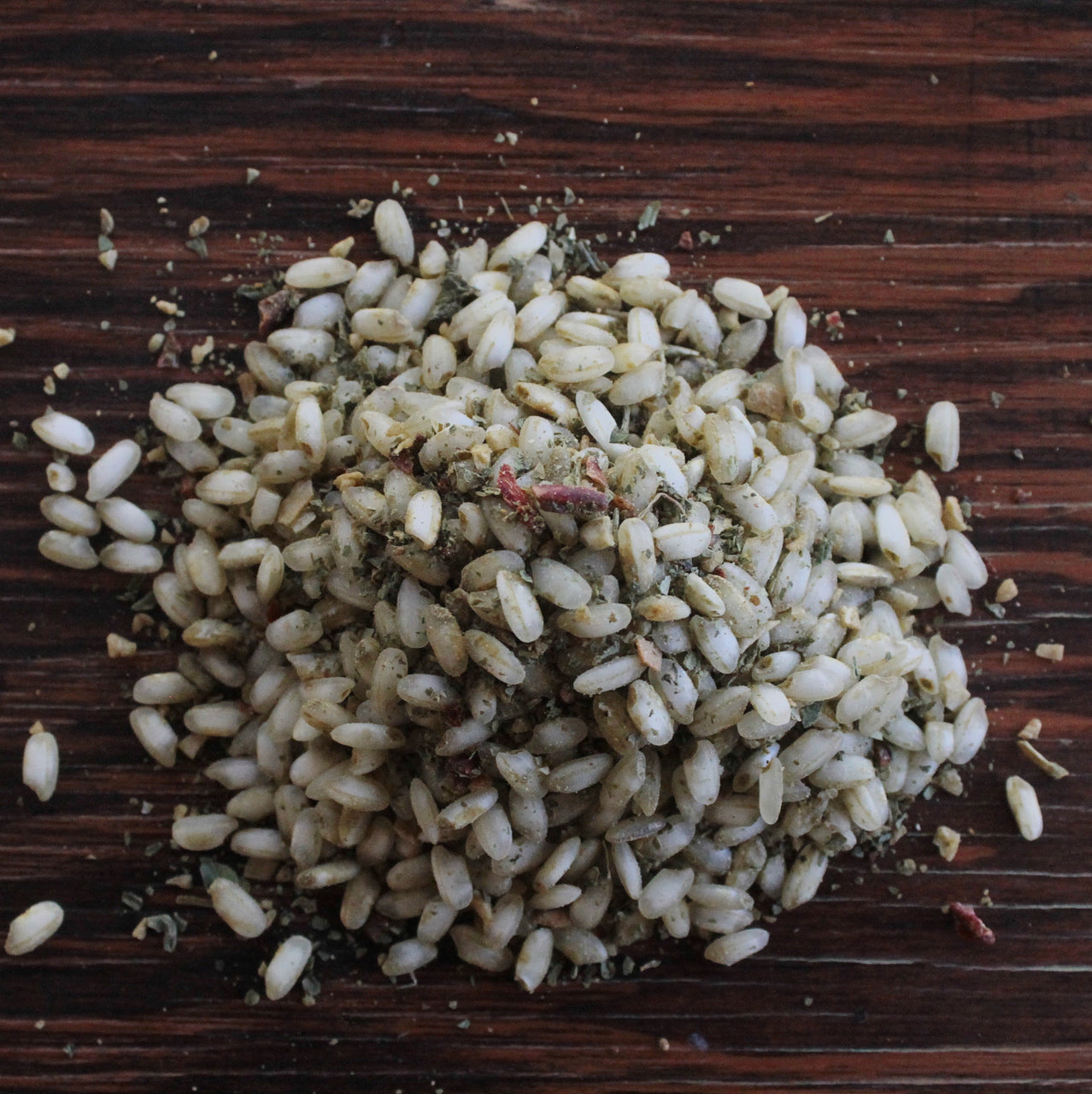 Florentine refers to recipes prepared in the style of the Italian region of Florence.   Arborio rice is combined with spinach, tarragon, parsley, garlic, onion, bell pepper, chilis & salt. Cooks into a creamy, velvety risotto with a rich, savory aroma and flavor. 
Gluten free
Full Package serves 6-8
Ingredients: arborio Rice, onion, spinach, contains 2% or less of canola oil, bell pepper, garlic, salt, dried chiles, lemon peel, natural flavor.