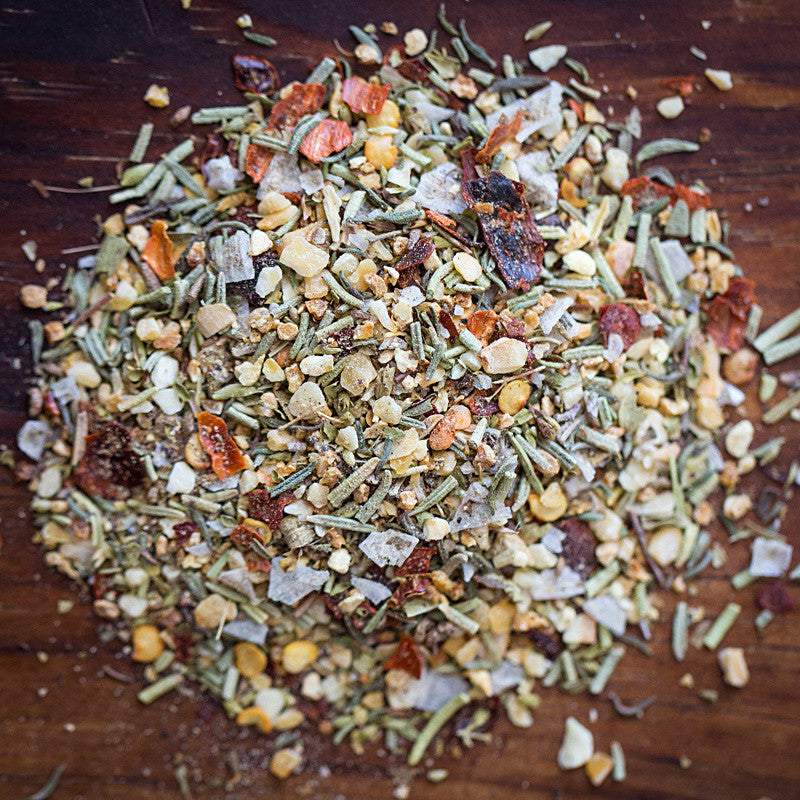 Our very own recipe. We make a fresh batch weekly! Use on pasta and pizza. Also great rubbed on any kind of meat or poultry. Great for adding to homemade pasta sauce. Add to olive oil for bread dipping, or to oil & vinegar for dressing.
See our recipe for Sicilian Chicken here!
Hand-mixed from minced garlic, lemon zest, black pepper, rosemary, red pepper flakes, sea salt, Greek oregano, thyme leaf.