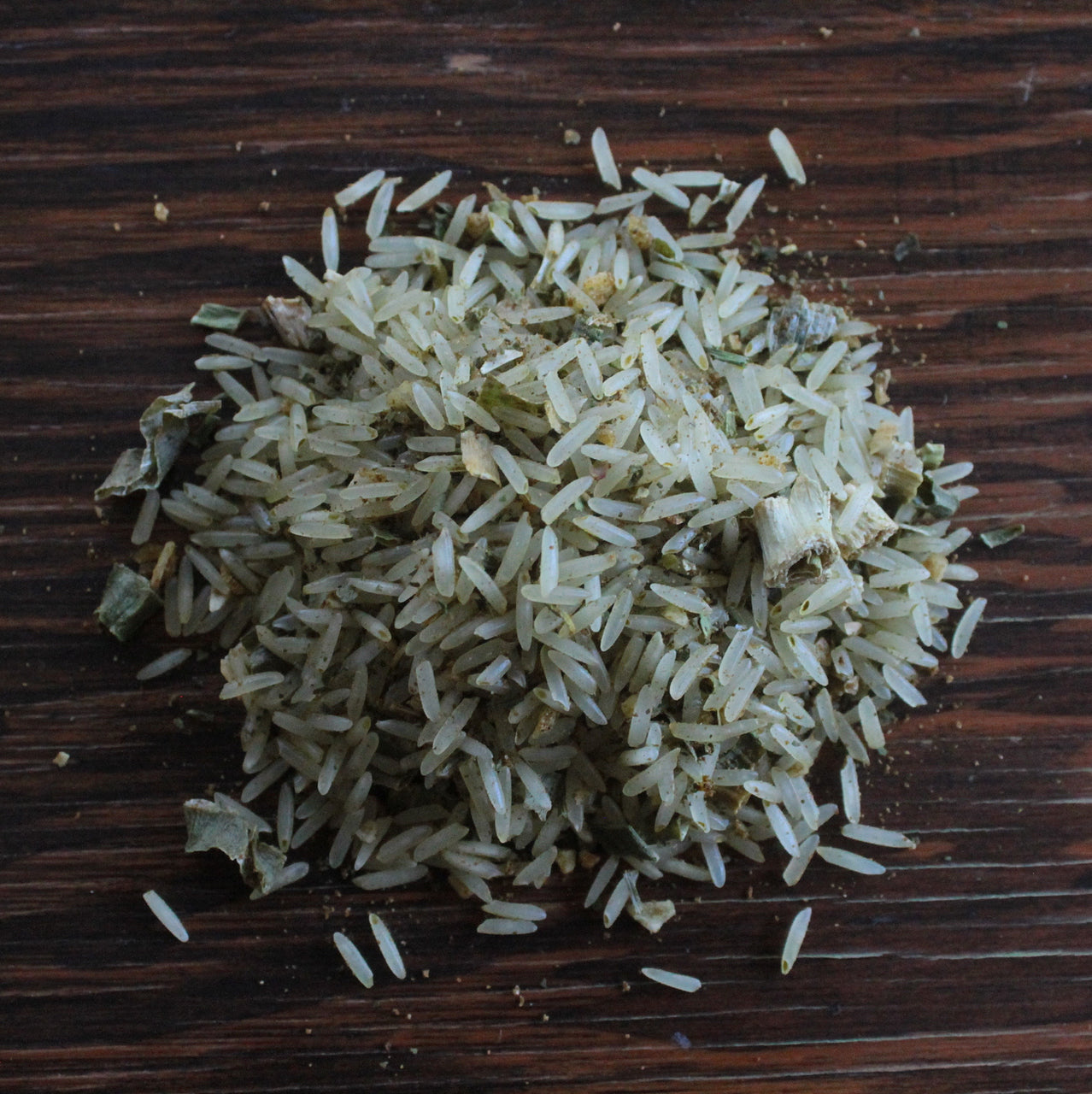 Salsa Verde Rice is a blend of Mexican-inspired seasoning added to Basmati rice for a flavorful and time-saving blend. Infused with tomatillo, lime, onion, garlic & cilantro.
Gluten Free. 
Full package serves 6-8.
Ingredients: rice, tomatillo powder, salt, onion, garlic, spinach, cilantro, chives, canola oil, scallions, jalapeno powder, lime peel.