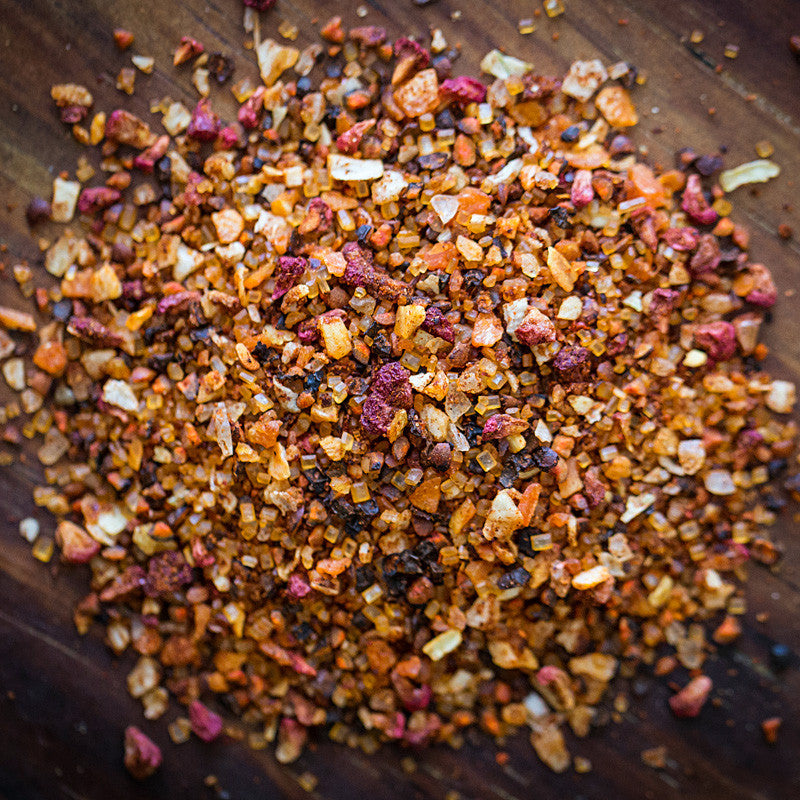 *10% discount already applied originally $3.89 per oz*
One of our best sellers and personal favorites! Mildly sweet, yet pleasingly spicy, this rub is great on chicken, fish, red meat or pork. A delicious dry rub for grilling or whisk together with oil & use as marinade. Also great on sautéed vegetables.
Hand-mixed from sugar, chili, lemon sea salt, garlic, raspberries, onion, pepper, chipotle, paprika, cumin, mustard, sage & rosemary.