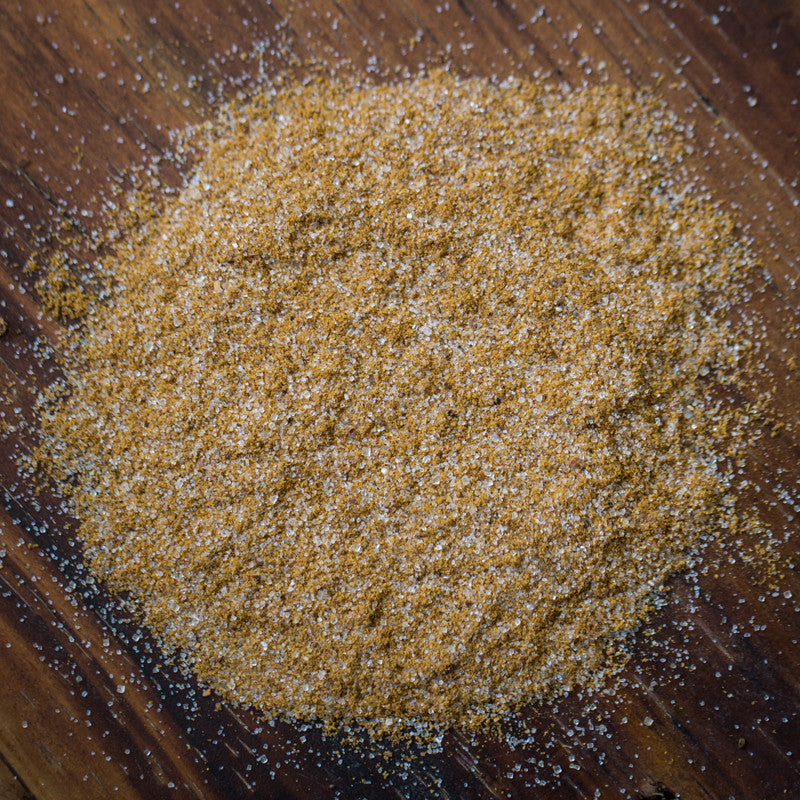 Keep this blend on hand during the fall and Holiday season for a quick and easy dip or whip! Delicious with apples, pears, animal crackers, gingersnaps, cinnamon cookies, vanilla wafers, and wows as an amazing pie topping.
For Dip: Blend 1/3 cup hot water with entire spice bag and let stand 5 minutes; blend with 8 ounces cream cheese, and refrigerate for 2-3 hours.
For Whip: Follow above instructions then fold in an 8oz container of Cool Whip. Chill before serving. 
Hand-mixed from sugar, pumpkin powder, cinnamon, allspice, nutmeg, ginger, cloves, anise, coriander, and cardamom.