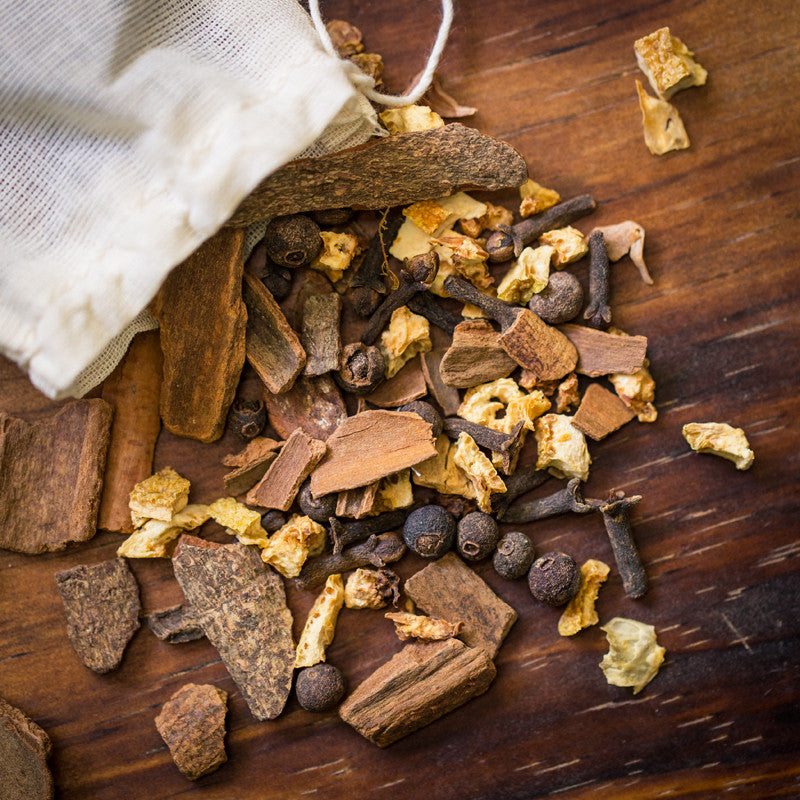 Mulling Spice is typically used to flavor red wine, beer or apple cider. Yum! It's also used to flavor eggnog, hot buttered rum or to steep with herbal teas.
For mulled beverage, add spice bag to one gallon cider or one bottle of red wine. Add 1/2 cup brown sugar. Bring to a soft boil, reduce heat, simmer for 20-30 minutes. Spice bag can be reused once or twice, just freeze between uses.
Hand-mixed from allspice, cinnamon pieces, orange zest, cloves.