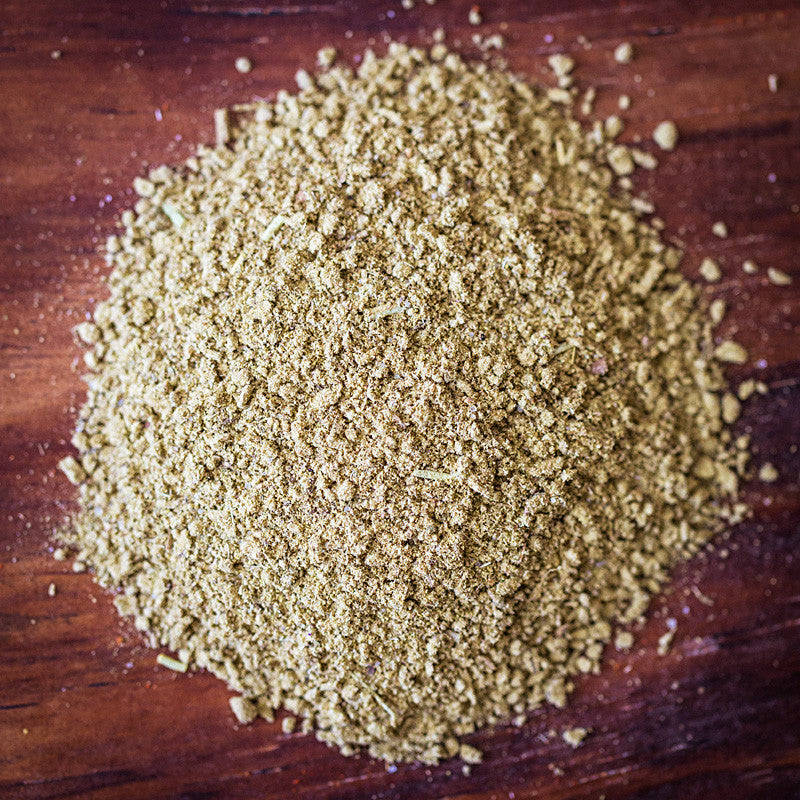 Enjoy one of our great salt-free blends on poultry or as a seasoning for stuffing.
If baking a turkey or chicken, rub bird down with olive oil, then cover thoroughly with spice blend. Place it in a baking or roasting pan and put a little chicken broth and white wine in the bottom. Tent the bird and baste frequently with all those great juices at the bottom of the pan. For stuffing, season with 1 tablespoon per four cups of dressing.
Hand-mixed from white pepper, red & green bell pepper, sage, herbs, ginger, lemon zest, allspice.