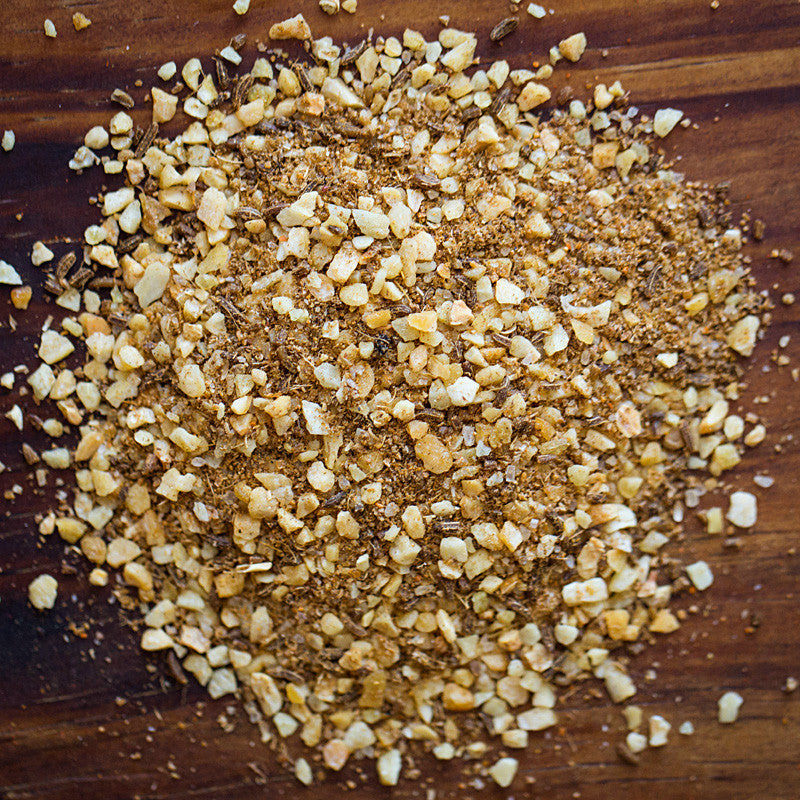 A fiery North African condiment, traditionally used as a paste. Easily make your own paste with a bit of olive oil mixed with the desired amount of spice. Use on meats, rice, in soups or sauces. Also delicious sprinkled on hummus.
Add to a dish while cooking or serve it on the side. Let the flavors develop in the oil for 6-12 hours before serving. Add a squeeze of lemon juice (optional).
Hand-mixed from bird's eye chili pepper, garlic, salt, coriander, caraway seeds & cumin.