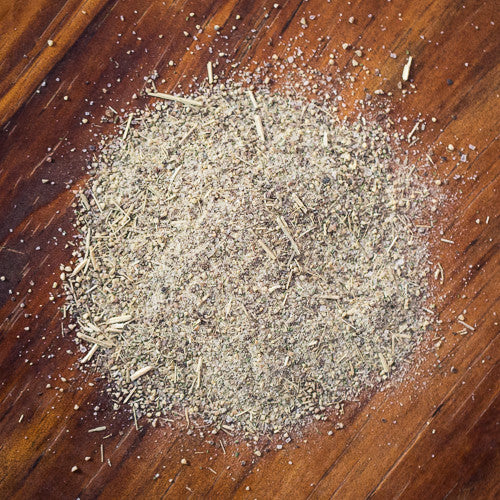 This mix is perfect for broiling or grilling.
Rinse the fish well, brush it lightly with olive oil, a little squeeze of fresh lemon, and sprinkle blend directly on fish, then bake or grill until cooked thoroughly.
Great to season any variety of fish, especially salmon.
Hand-mixed from sea salt, black pepper, dill, lemongrass, garlic.