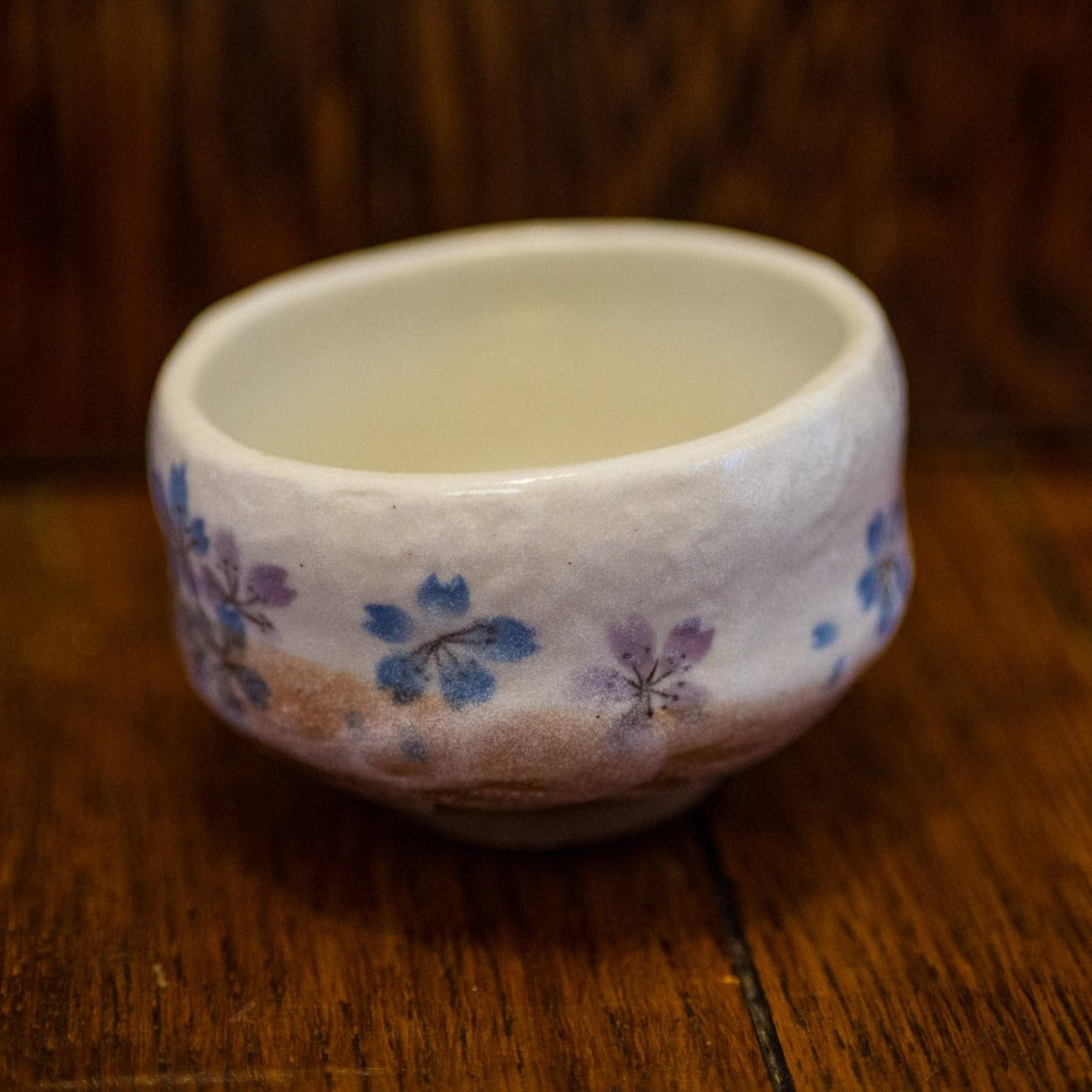 These darling matcha mugs will steal your heart and bring a smile to your face. Designed for the perfect cup of matcha, but any favorite beverage will do! OR, we think that ice cream might taste a little better served in one of these beautiful floral mugs. 
Approximately 1 cup size. 
Choose Blue, Pink or Purple.
Made in Japan.