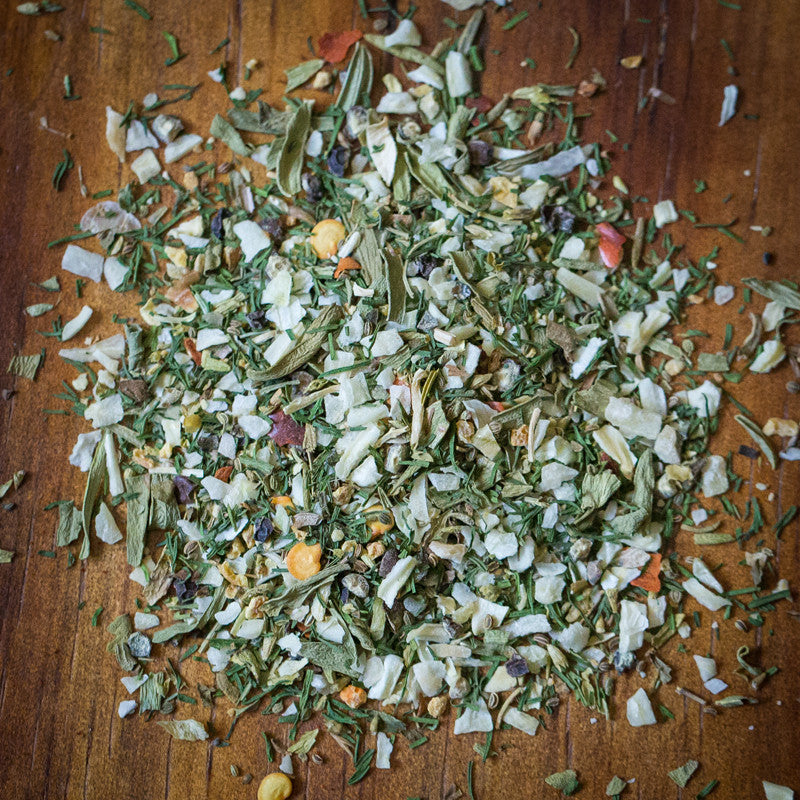 This is a great salt-free blend for the grill.
Blend 2 tablespoons fish rub with 1/4 cup oil and let stand for 15 minutes. Rub on fish and bake, grill, or broil.
Hand-mixed from onion, dill weed, garlic, celery seed, lemon zest, pepper, Greek oregano, tarragon and red pepper flakes.