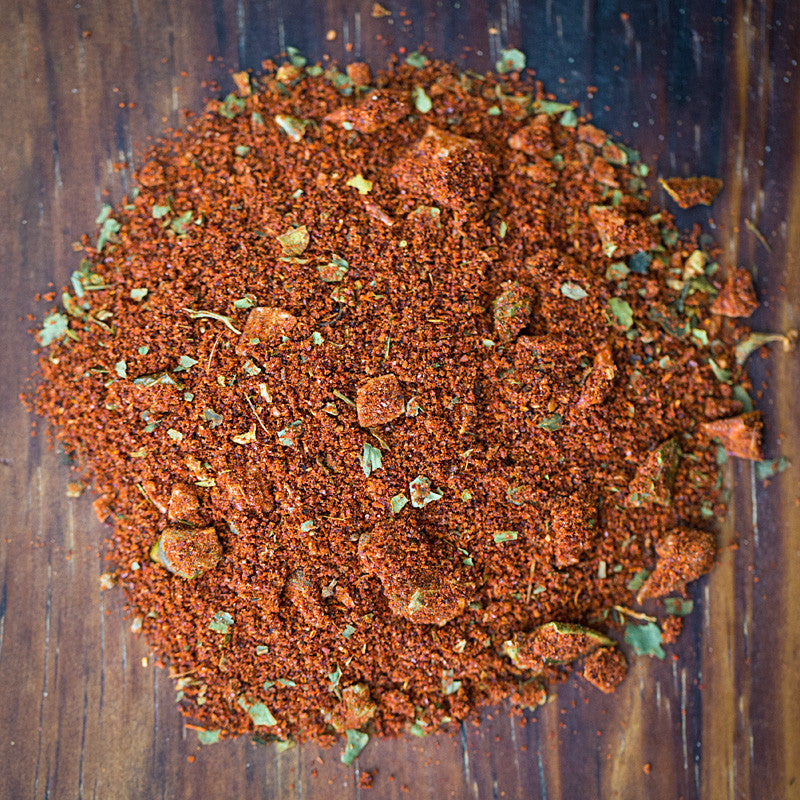 We make this blend using 12 different ingredients which gives it a rich and deep flavor, with mild heat. Use in your favorite beef, pork, or chicken chili recipes.
Add a few tablespoons (or more!) of Fiesta blend per 2 quarts chili, or to taste.
Hand-mixed from chili powder, sea salt, cumin, garlic, red & green bell pepper, oregano, pepper, cilantro, coriander, cloves, allspice.