Dark Cocoa Cane Sugar
USA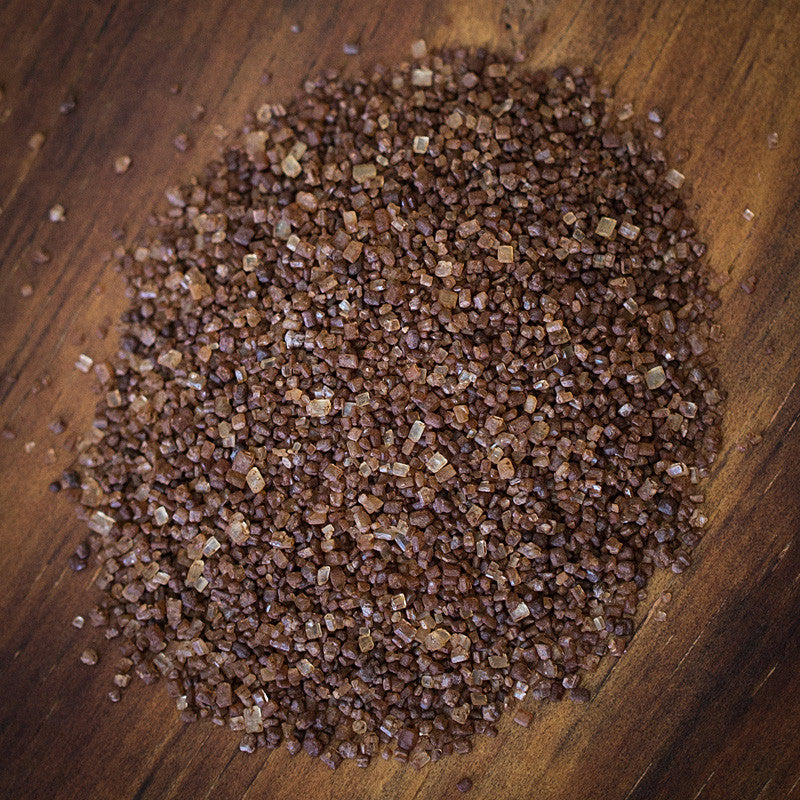 Chocolate sugar. Need we say more? 
Sweet: Liberally top vanilla ice cream, then add fresh raspberries or pecans.
Fresh: Sprinkle Dark Cocoa Cane Sugar over sliced strawberries.
Savory: Add Dark Cocoa Cane Sugar to your favorite chili.
Liquid: Rim your favorite dairy-based drink – White Russians are perfect.
Twist: Try sprinkling Dark Cocoa Cane Sugar on top of pancakes or French toast.
Ingredients: Organic cane sugar, cocoa.