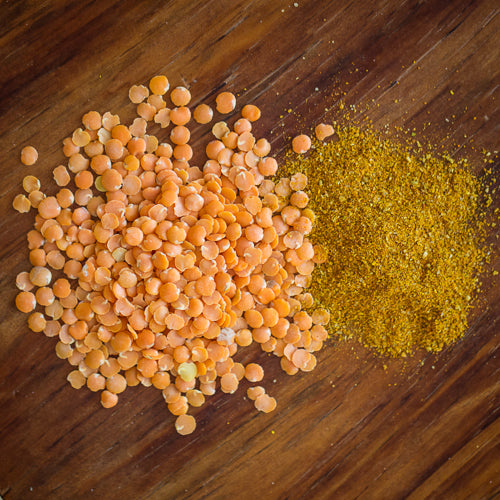 We make all our soup mixes in house for the freshest product possible! This soup is delicious prepared on the stove or in a slow cooker.
You'll add 3 cups vegetable broth, 1 can coconut milk, and 1 can diced tomatoes.
Add all ingredients and spice packet to the pot. Cover and bring to a boil. Lower heat to simmer and cook for 20-30 minutes or until lentils are tender. Season with salt and pepper if desired. 
Serves 4-6 people
Can be kept in it's vegetarian state or add diced chicken or pork for extra protein. Serve with warm Naan bread.
Contains lentils, cumin, coriander, turmeric, fenugreek, paprika, cinnamon, mustard, ginger powder, cayenne, garlic, nutmeg, pepper, tomato powder, fennel, clove, cardamom, sea salt, caraway, chili powder, saffron, bay leaf.