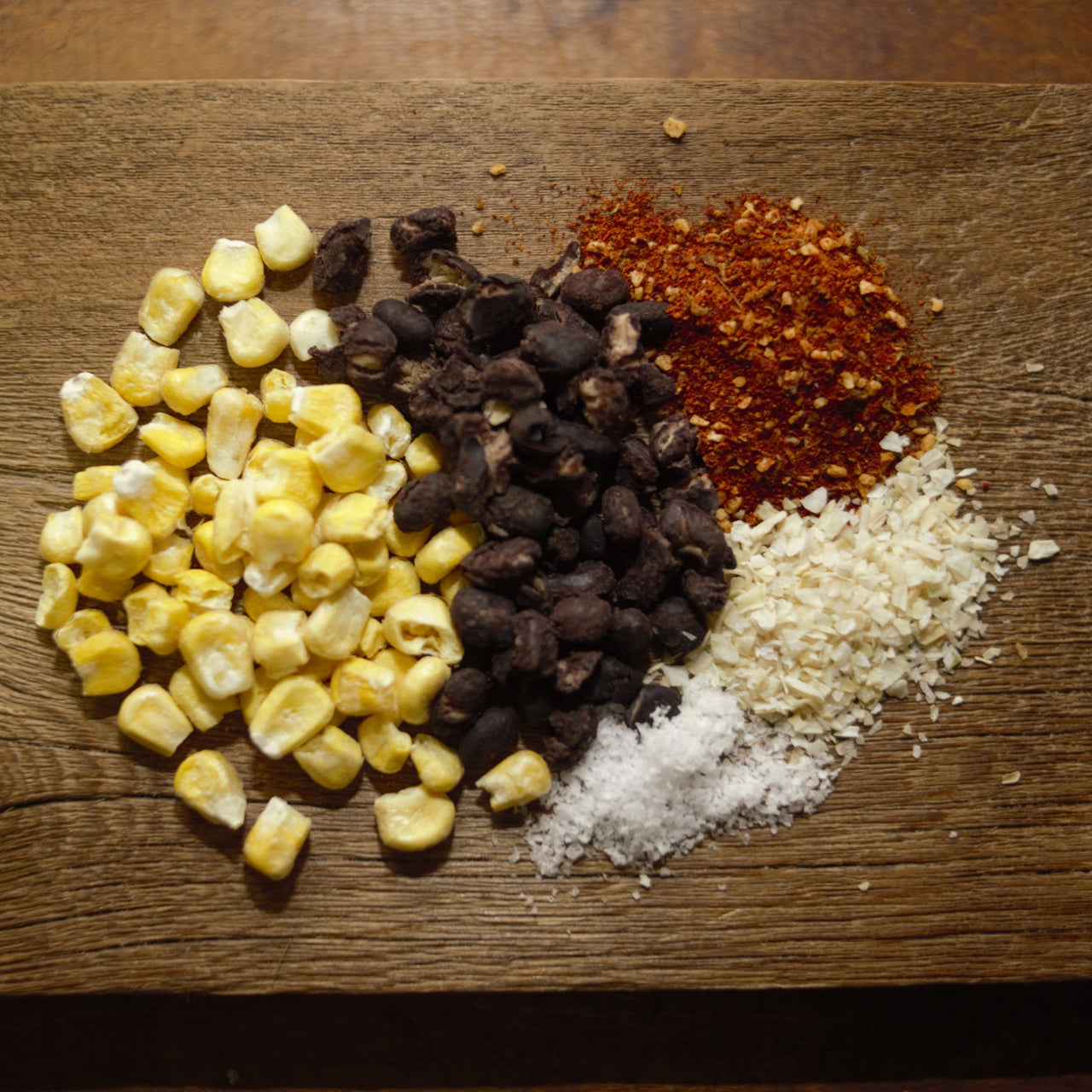 We make all of our soup mixes in house for the freshest product possible! Dried corn and black beans along with a special spice blend make this soup a perfect meal. 
You will need: 8 cups chicken broth, 14.5oz can diced tomatoes, 4 cups cooked chicken (shredded or cubed)
In a large pot combine contents of package with the broth, undrained can of tomatoes and cooked chicken. Stir. Bring to a boil. Cover and simmer for 1 hour.
Serves 4-6
Ingredients: black beans, corn, onion, cumin, paprika, chipotle, oregano, pepper, garlic, sea salt.