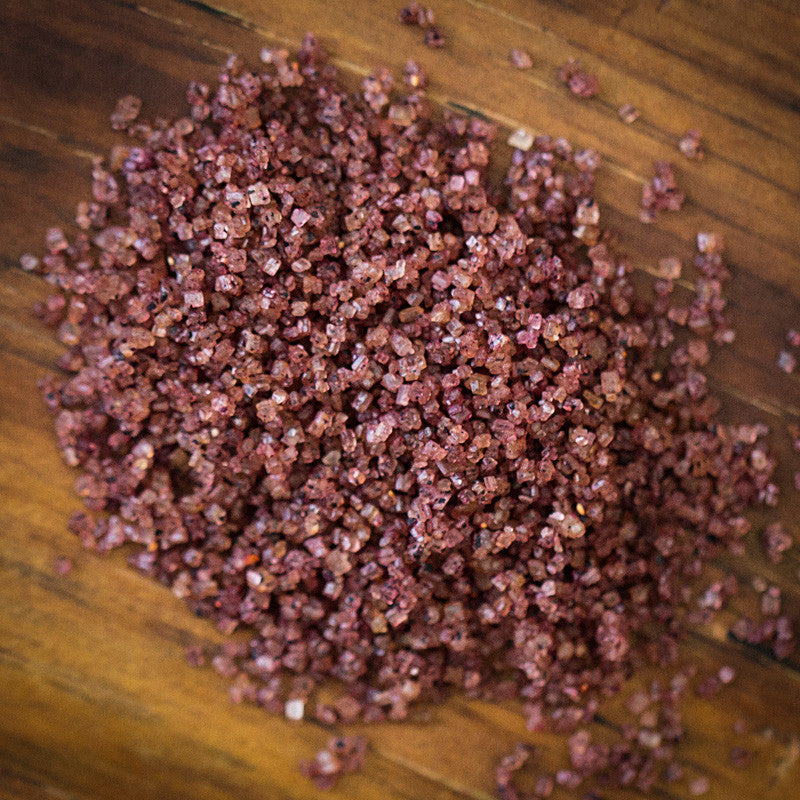 With its fresh, berry taste and beautiful indigo color, Blueberry Cane Sugar captures the beauty and flavor of freshly-picked berries.
Sweet: Top a berry tart with whipped cream and sprinkle with Blueberry Cane Sugar.
Fresh: Toss with fresh spinach, walnuts and a vinaigrette for a fruity summer salad.
Savory: Sprinkle over grilled salmon with balsamic vinegar for a sweet demi-glaze.
Liquid: Rim a blueberry cosmopolitan or a virgin Pina Colada for a frosty treat.
Twist: Mix Blueberry Cane Sugar into pancake batter for a sweet addition.
Ingredients: Organic cane sugar, blueberries.