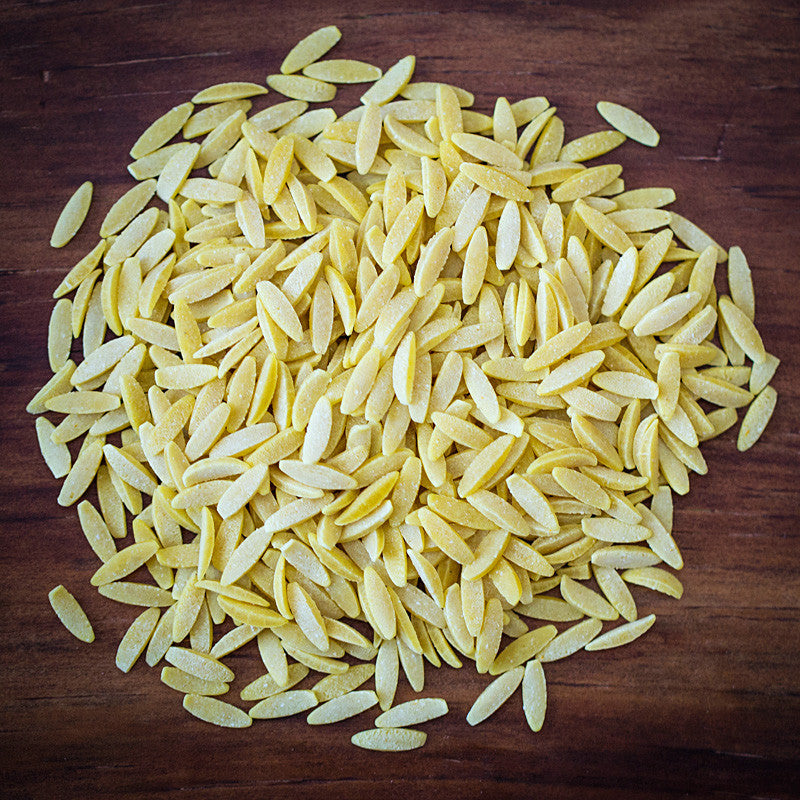 This wonderful orzo has a subtle hint of lemon & the robust taste of garlic. Perfect as a side dish with seafood or roast chicken.
Suggested use: delicious in pilafs, soups, cold salads or by itself with butter or olive oil. Toss cooked orzo with chopped spinach and sliced almonds for a delightful side dish.
Basic prep: Add 1 cup of orzo to 2 cups of rapidly boiling water or stock. Return to boil, reduce heat and simmer for 12 minutes until tender, yet still al dente. Or, add uncooked orzo to soup or stew during last 12 minutes of cooking. One cup dry yields 3 cups cooked.
Ingredients: durum semolina flour, wheat protein isolate, lemon emulsion, lemon powder, garlic emulsion, salt, and turmeric for color. (Contains wheat).