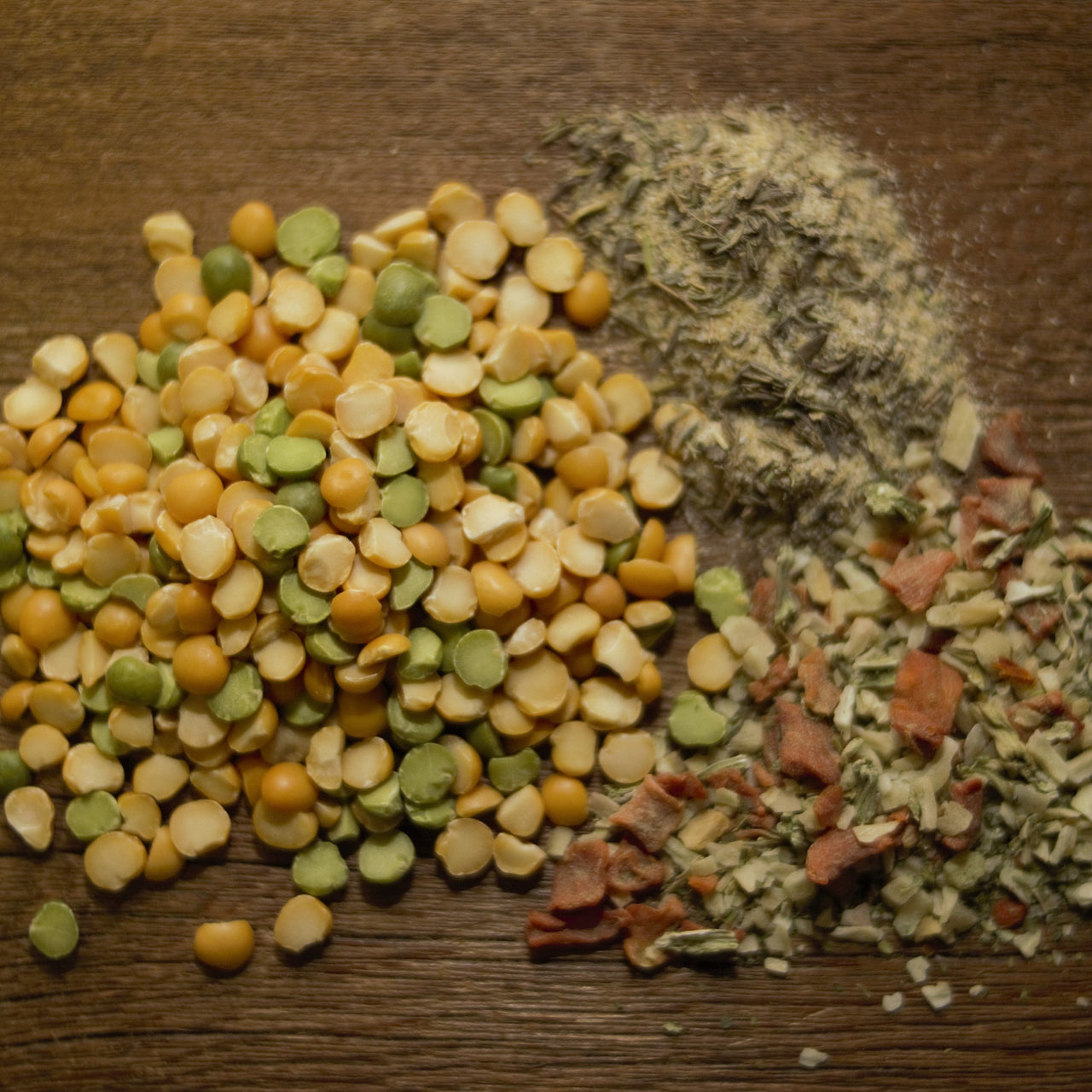 We make all of our soup mixes in house for the freshest product possible. A mix of dried beans, dried veggies and our special spice mix make this a hearty and delicious meal. 
You will need: 8 cups water
Rinse peas then put in a large pot with 8 cups water. Add spice packet and boil, uncovered, for 25 minutes. Lower heat to simmer, cover and cook 1 hour or until peas are tender. Remove bay leaf. Serve as is or puree to your liking. 
Serves 4-6
Ingredients: dried peas, onion, carrot, celery, spinach, parsley, tomato, sea salt, thyme, lemon zest, rosemary, basil, savory, chervil, marjoram, mustard, garlic, bay leaf, smoked pepper