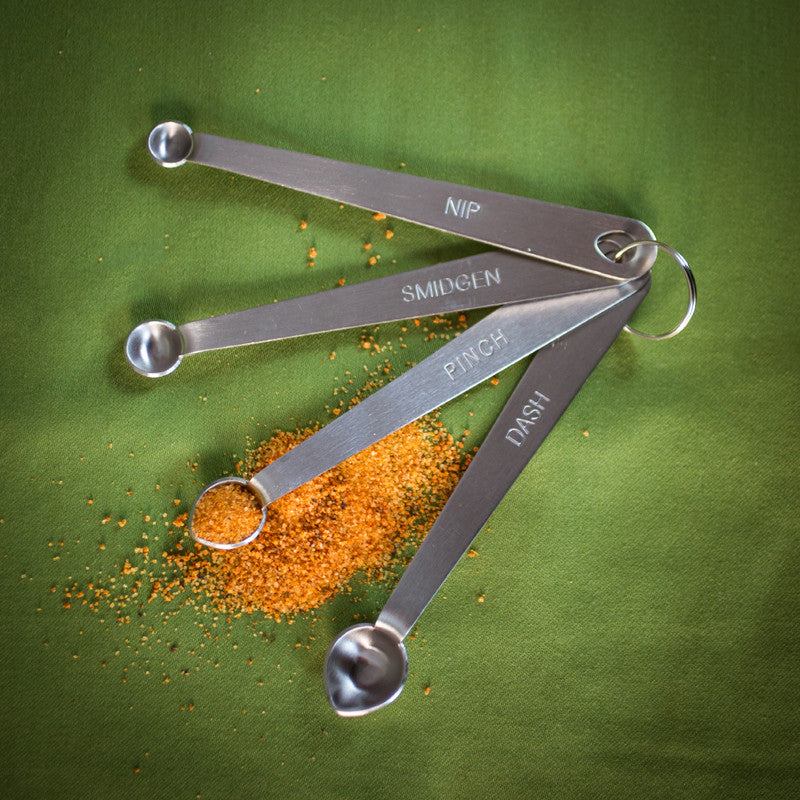 Just a Dash! We've all heard you simply add a dash of this or a smidgen of that, but what the heck is a dash or a smidgen? How do you know how much to add?
With the Stainless Steel Pinch, Dash, Nip and Smidgen measuring spoons, now you'll know how much to add to your recipe.
Easy to use and even easier to clean, this set of four stainless steel measuring spoons would be a great addition to any cook's collection.