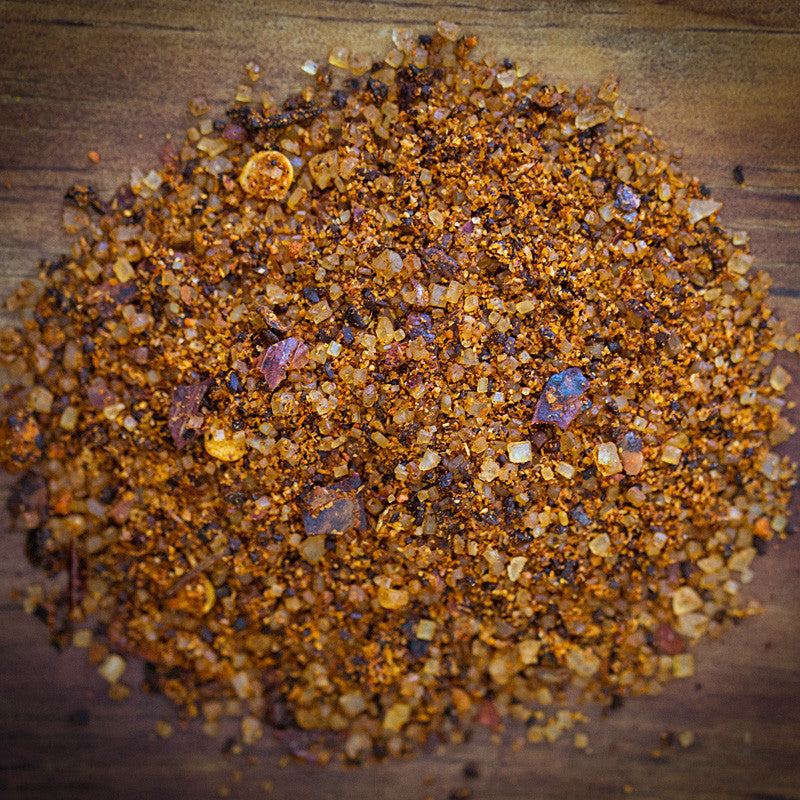 One of our personal favorites and a best seller! Enjoy the deep, unique, and rich flavor of this dry-rub on seafood, chicken, pork, or beef; just rub on before baking or grilling.
For sauce, mix 1-2 tablespoons with one cup tomato sauce and heat. Coffee is a natural tenderizer for red meat, making this a great choice for steaks or other red meats.
Hand-mixed from sugar, chilies, paprika, garlic, onion, coffee, sea salt, tomato powder, pepper & mustard powder.