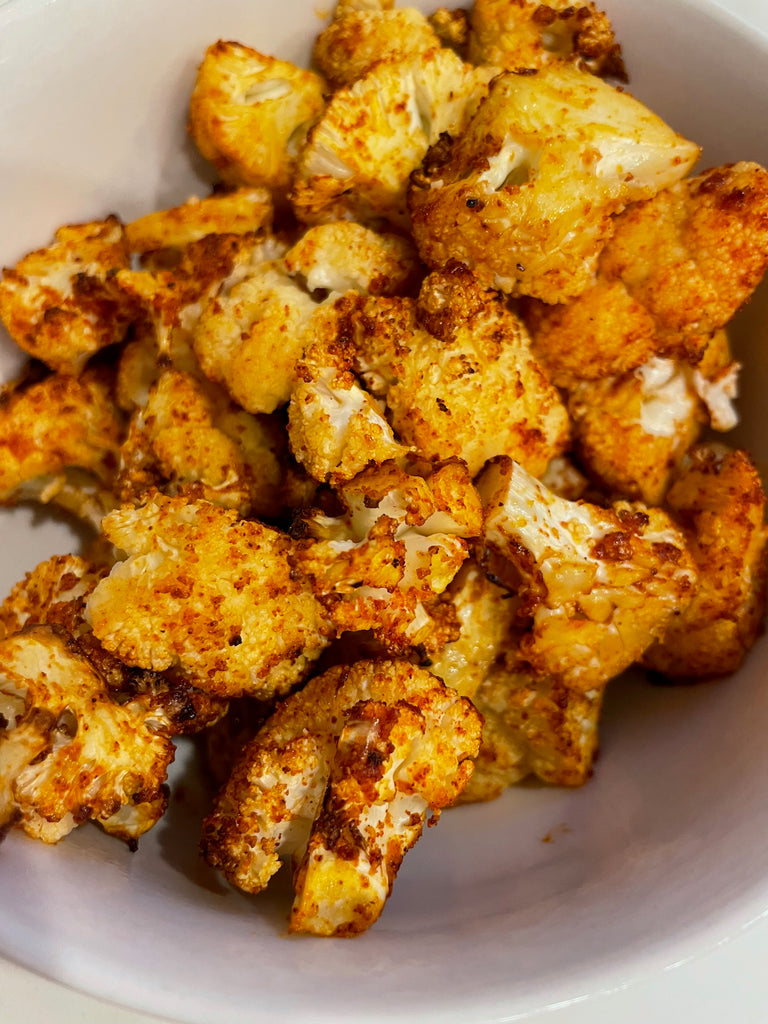 You will need: 
1 head of Cauliflower
2 Tablespoons Sweet Hickory
1 Tablespoon Extra Virgin Olive Oil
Squeeze of lemon (Optional)
Start by thoroughly washing the cauliflower, then give it a chop, creating nice bite-size pieces. 
Drizzle the olive oil over the cauliflower and toss, adding more until you have a nice light coating. 
Sprinkle the Sweet Hickory over the oiled cauliflower, and toss until all pieces have spice evenly distributed. You can add more spice if needed.
Set your Air Fryer to 375F, and fry for about 15 minutes.
Make sure you watch the last few minutes to make sure you don't burn. You want nice brown edges for the best flavor. (If doing more than 1 head of cauliflower, roast only 1 head at a time.) 
Serve right away with a squeeze of lemon (if desired!)